Folks – About Sankyo-son the Scattered Village Preservation Community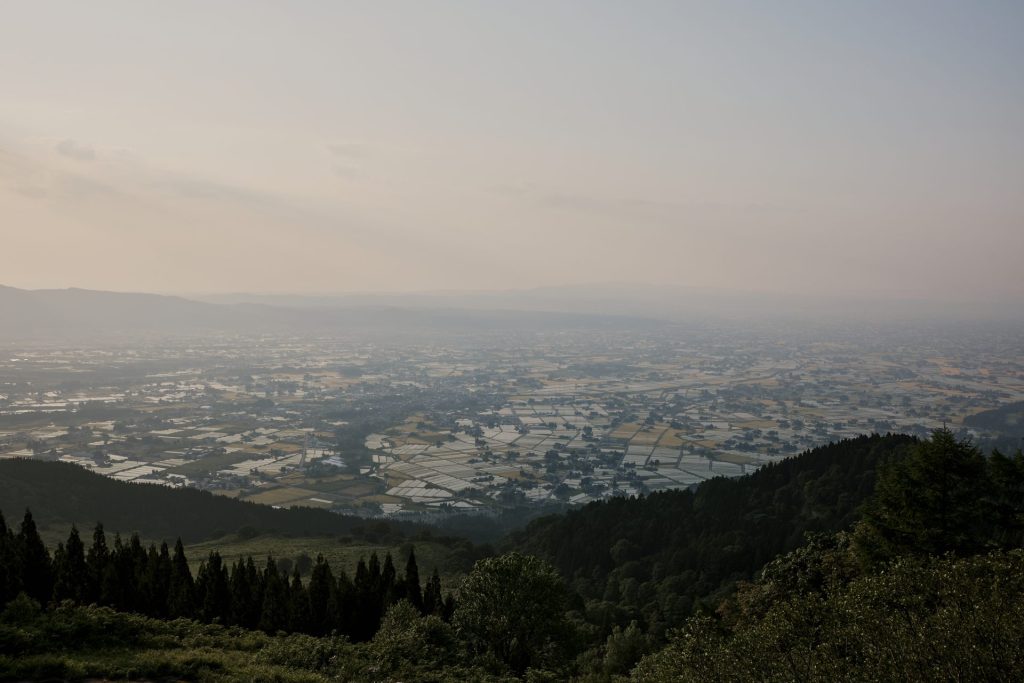 The cultural ecological landscape of Sankyo-son the Dispersed Settlement Village(herein after Sankyo-son), its way of life, traditional culture and handicrafts, and its spiritual climate, which is expressed in the word "dotoku," are all things that have been handed down over time and are of great value not only to Japan, but also to the world today. However, their preservation and succession is facing a situation that is becoming more difficult day by day.
One reason is that changes in lifestyles and economic systems have made it impractical to maintain and utilize them in daily life. The other is that local residents, who have taken them for granted, do not perceive their value.
Therefore, Rakudo-an (operated by Mizuto-Takumi Co., Ltd./and Toyama Prefecture Seibu Sightseeing Company, Mizuto-Takumi) will make Rakudo-an a base for communicating the values of the region, and build a "system" in which to travel will lead to the preservation and future succession of local resources and the regeneration and restoration of the region.
As the first step, Rakudoan will work on the following:
1 2% of the room charge is donated to Sankyo-son  Conservation Fund.
2 Activities for the programs finding charms and experience challenges of Sankyo-son.
3 Development of original products and sales at the Rakudoan boutique, using crafts made by local traditional industries and craft artists. By getting more visitors from outside the region who share the value increases, local people will realize the value of what exists here and work together to preserve it.
In order to develop our activities with a long-term perspective with the aim of becoming a new "National Trust Movement" in the future, we hope to launch a new community of Dispersed Settlement Village within FY2022 that will connect the local community and the outside.。
Folks "Sankyo-son Preservation Community" Membership Guide
In addition to local people and partner organizations already involved in conservation efforts, we will create a system that allows people from all over the world to participate in the revitalization of the region together. We are building a "platform" utilizing DX so that we can share and exchange the latest information as an online salon wherever we are in the world.
◎If you are interested in becoming a member or have any questions, please submit this e-mail form. We will contact you as soon as details are finalized.
Member Benefits (under consideration)):
・Tours/Sales of goods/Discounts on lodging
・Participation in online salons with participants from all over the world
・Participation in activities that help preserve kainyo, traditional houses, rice paddies, etc.
・Participation in paddy field and Garden trees owner programs
・Sharing information on vacant houses in Sankyo-son
・Seminars on local culture, history, environmental ecology, etc., and various events are available in advance. 
・Participation in the development and sale of products utilizing the resources of villages
・Participation in the development and sale of products using the resources of Sankyo-son, event planning by members, etc.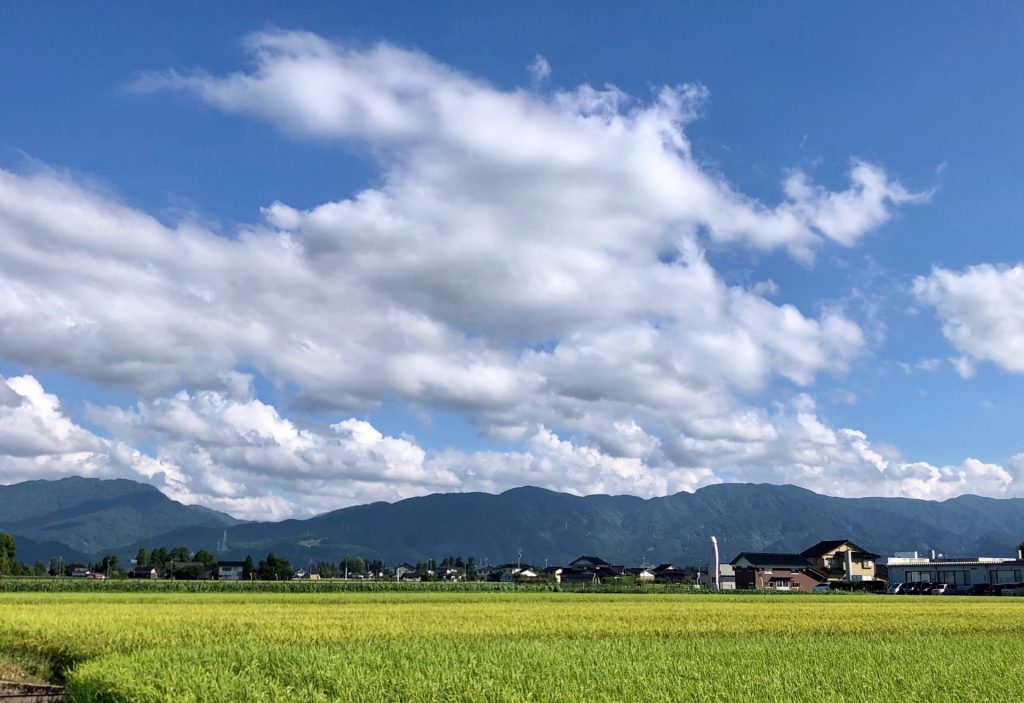 Outline of Activities
In addition, Folks Sankyo-son Preservation Community will work on the following.
●Developing experiential content and introducing mechanisms for revitalization and recovery.
By using Rakurado-an as a base, we will develop cultural/agricultural/craftmaking experience activities that allow visitors to experience the history, culture, and spiritual climate of Sankyo-son.
Sankyo-son Tour in the vicinity of Rakudo-an
kainyo Walk Tour guide by staff / Isami taiko (Japanese drum) experience / Handicraft experience using straw (e.g. making shimenawa ornaments for the New Year) Agricultural experience in rice paddies and fields, etc.
Taylor-made regenerative tours
Paragliding" tandem flight to view Sankyo-son from the sky / Tour to visit the footsteps of folk craftsmen and deeply touch the spiritual climate / Tour to visit stone Buddhas in Tonami area, which boasts the largest concentration in Japan / Visits to traditional industries and craftsmen's workshops. Culture (private tea ceremony) / Buddhist lectures at temples, etc.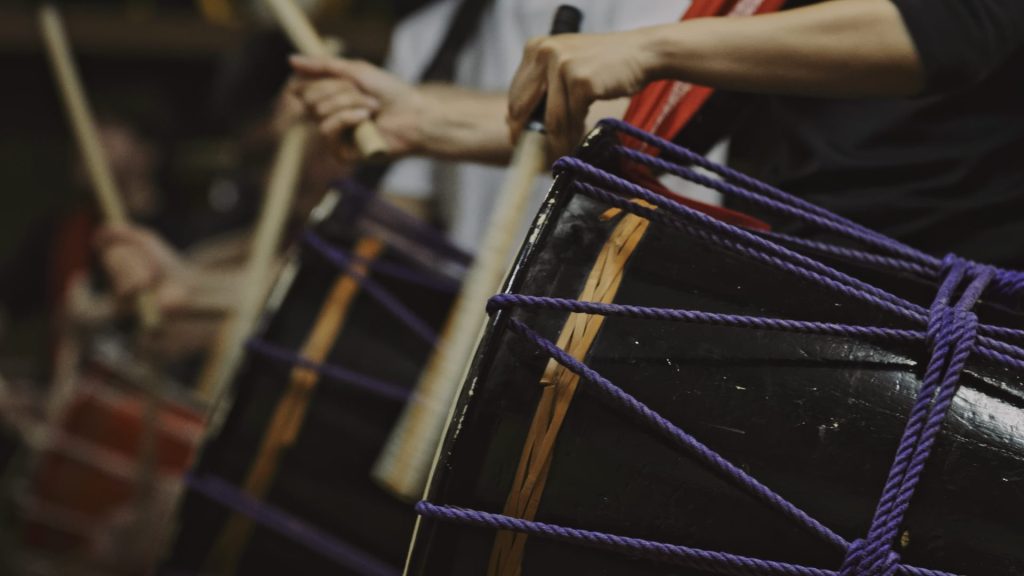 ● Study of "new ways of utilizing sankyo-son in the present age," development of products, etc.
Sankyo-son have been composed of three elements that have been maintained in harmony: kainyo, traditional houses, and rice fields. However, due to the aging of the population and changes in lifestyles and attitudes, the kainyo trees have been cut down, the traditional house, the azumadachi have been replaced by modern houses, and the rice fields have been abandoned due to a lack of successors. As generational change progresses, it is no longer realistic to maintain and utilize the land as it is rooted in daily life.  
It is not possible to return to the life of the early modern period, when a complete cyclical system was formed. However, there is a possibility to update the kainyo, azumadachi, and paddy fields in a way that suits for nowadays life style. We will discuss this with the parties involved and develop the initiative itself as content in which guests and travelers can participate.
Also, as we prove that these efforts can lead to an economic cycle, we will promote the participation of players that can support the National Trust on a large scale, such as local banks and financial institutions. 
[rice fields]

provide to restaurants and hotels as Rakudoan's rice paddies (or contracted farmers)/
Introduction of a rice field owner system in the "Sankyo-son Preservation Community use straw for slippers and decorations (rugs, shimenawa ornaments, etc.) / Sake rice and barley are cultivated on abandoned farmland and used to make sake and whiskey at the sake brewery of a collaborating party. / Development of original brand products such as "Sankyo-son rice" / Promoting the use of rice flour: cultivation of rice varieties suitable for rice flour, construction of milling facilities, development of products using rice flour, etc.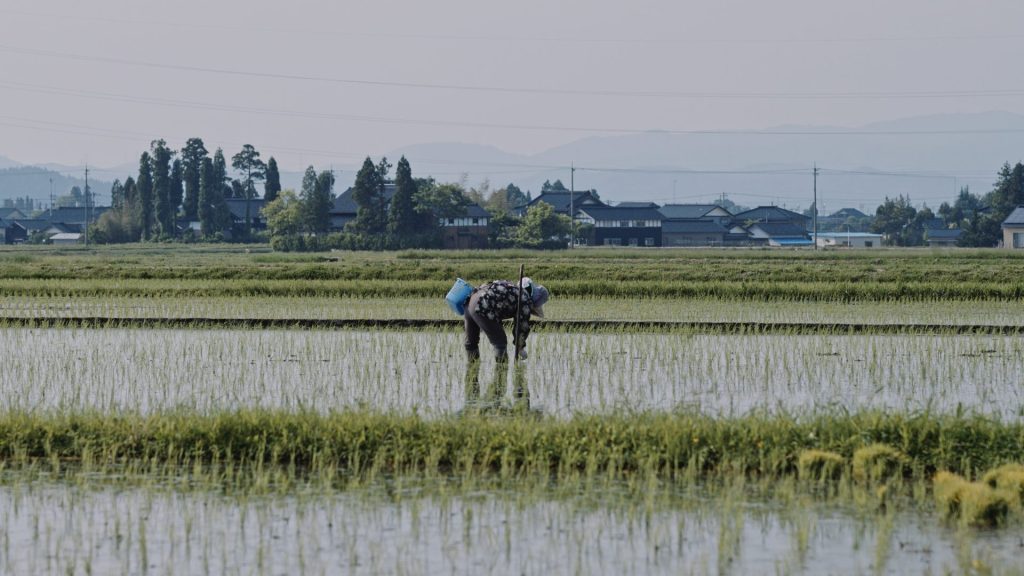 [Azumadachi (Tonami's traditional house)]
Proactively spread information and conduct tours of Azumadachi as an example of how to utilize Azumadachi / Matching up with people who wish to use vacant houses / Proposed as a new type of vacation home scattered in rice fields / Developing the Albergo Diffuso model (scattered hotels in Sankyo-son area where guests stay in)
Fallen leaf pellets and firewood are used as heating energy source for Rakudoan / Fallen leaf compost is used in the chef's field on the property / Ash is used for local dyeing and pottery, and artworks are displayed / Development and sales of aromatic essential oils using thinning or broken wood (cedar, cypress), etc.
[Initiatives for inner-regional circulation of energy]
Promoting the use of pruning branches as woody biomass for power generation / Conversion of rice husks into biomass resources / Promotion of small-scale hydroelectric power generation using irrigation canals (53 located in Toyama Prefecture) / Revival of the "Rasen-suisha the spiral waterwheel," invented in Tonami 100years ago.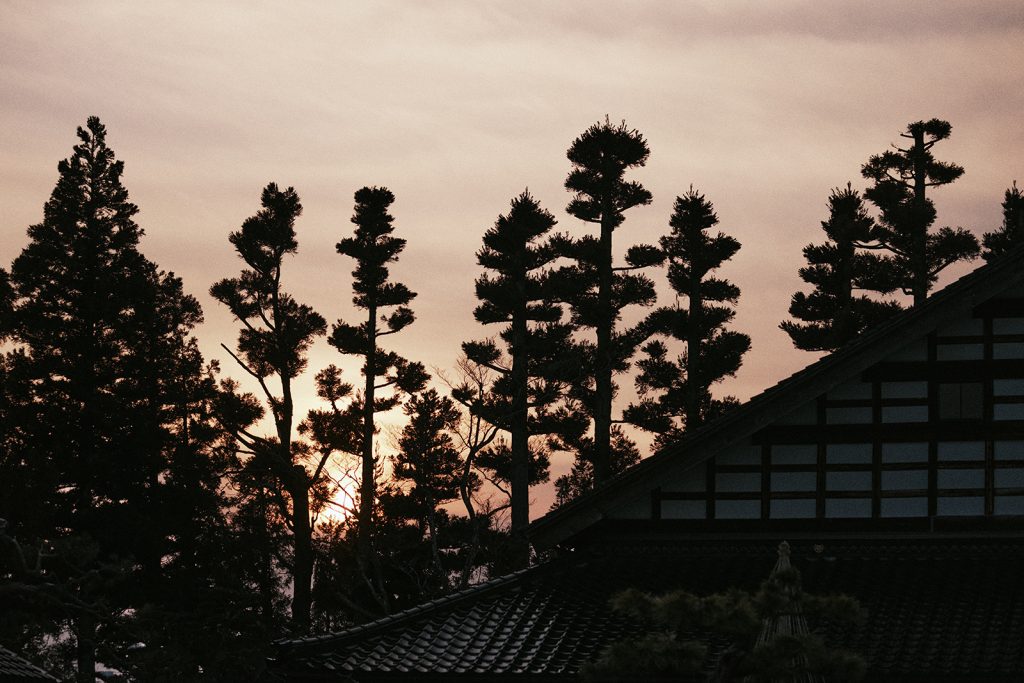 ● Creation of a network for cooperation among parties involved in the sankyo-son

We will promote a network for cooperation among government, NPOs, private organizations, tourism businesses, farmers, agricultural cooperatives, traditional industry workers, and other related parties. Information will be shared at regular meetings while sharing a vision for the future.
Organizations scheduled to participate
kainyo oteire shien tai (kainyo care support party )/ Tonami kainyo club / Local agricultural cooperatives and farmers / Traditional artisans and craftsmen / Local residents such as Tonami Nomurajima Community Association / Hokuriku sekibutsu no kai (Hokuriku stone buddha club) / local governments as Takaoka City, Oyabe City, Tonami City, Nanto City / Real estate companies / Power companies / Financial institutions etc.