早水 恵一郎
/ Keiichiro Hayamizu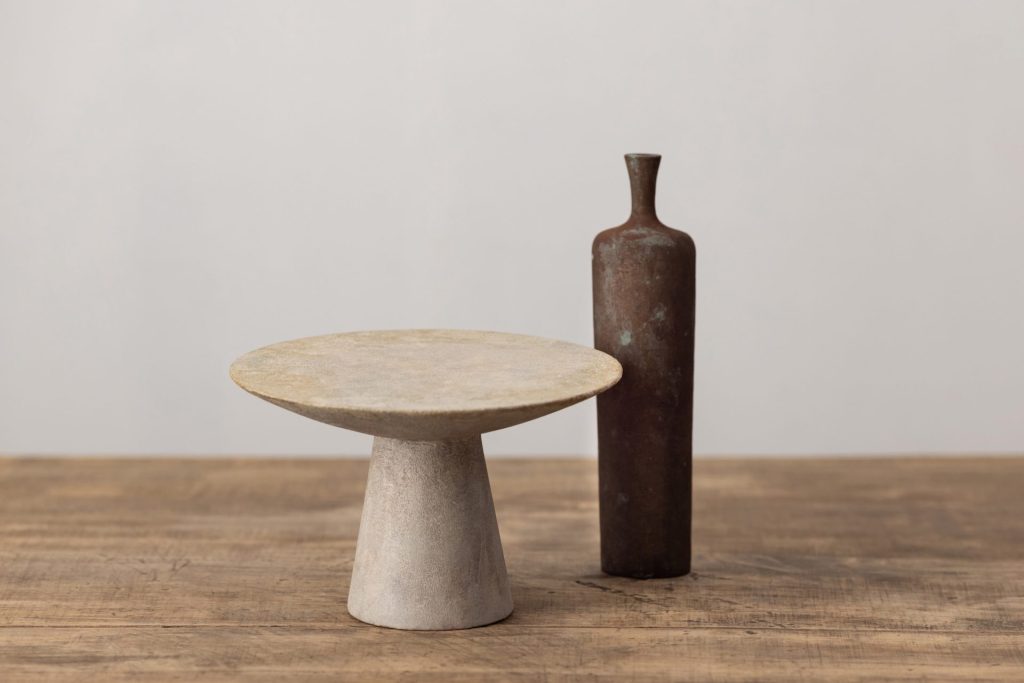 Keiichiro HAYAMIZU
Works with a texture that is hardly recognizable as Japanese paper, washi. It is made using paper and lacquer crafting technique called "ikkan-bari," in which Japanese paper is repeatedly layered over a framework made of bamboo or wood to form the shape of the piece. Not only making washi paper by hand, but also handling all aspects of the modeling and lacquering of the work, creates a unique expression of works of art.
Keiichiro HAYAMIZU
Born in Kagoshima, Graduated from Tama Art University
After studying the process of handmade washi in Mino, Gifu, began handmade washi making in his hometown, Kagoshima. With the brand name TESUKI paper works, the whole process of making washi, from boiling and ripening kouzo (paper mulberry), the main raw material of washi, to making the paper and processing the paper, including letterpress printing, is done by hand. Keeping the traditional manufacturing method in mind, he tries to create a new type of washi that is in line with the atmosphere of today, removing the frame of the existing concept of "washi".