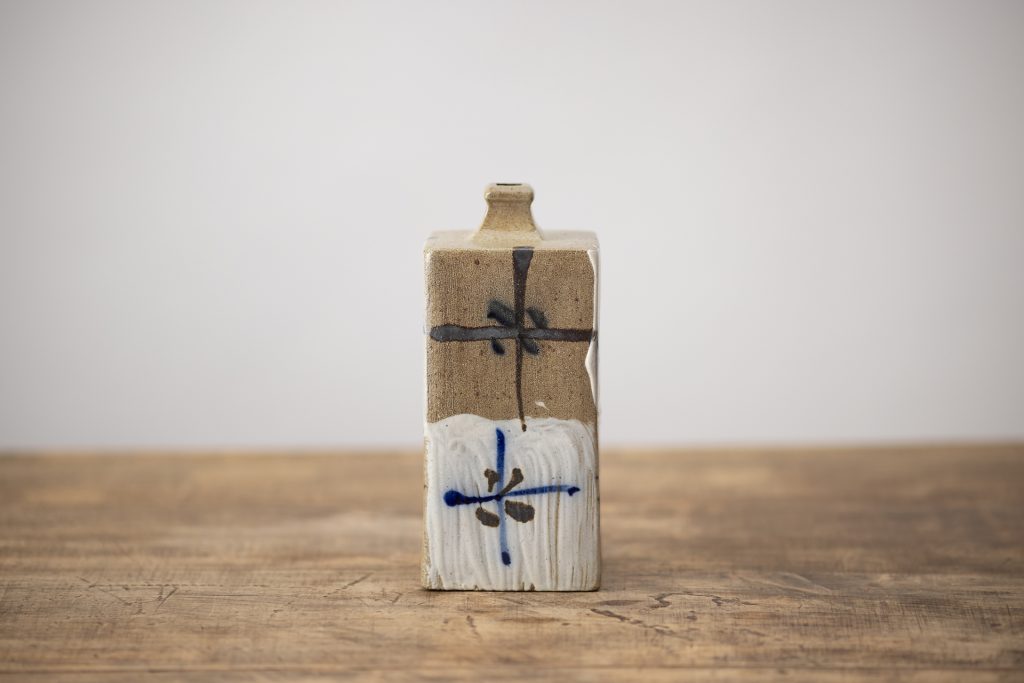 Shoji HAMADA
Shoji HAMADA, along with Mingei movement leader Muneyoshi YANAGI and Kanjiro KAWAI, was a central figure in promote and at the same time a good practitioner of Mingei theory.He supported the folk art movement both materially and spiritually. After Yanagi's death in 1961, he became the director of The Japan Folk Crafts MuseumThe Japan Folk Crafts Museum's collection of works by Shoji Hamada consists of approximately 450 pieces, most of which were created using the clay and glazes of Mashiko, where Hamada's pottery was based. At Rakudoan, we also exhibit a rotating selection of Hamada's powerful and healthy works, featuring techniques such as nagaregake, akae (red glaze), and salt glaze, which were his forte, as well as his unique "kibi-bun" (prohibition) patterns.
Shoji HAMADA(1894-1978)
Potter holder of important intangible cultural assets (living national treasure) Born in Kawasaki, Kanagawa In 1913, he entered the Ceramics Department of the Tokyo Higher Technical School (now Tokyo Institute of Technology), where he became friends with Kawai Katojiro, a senior student.After graduation, he joined the Kyoto Municipal Ceramics Testing Laboratory, just like Kawai.Next year, he moved to England with Leach. He spent the following year in St. Ives, where he lived and worked as a potter. After returning to Japan in 1924, Yanagi and Kawai were brought together during a stay at the residence of Kawai Katojiro in Kyoto. In the same year, he moved to Mashiko, Tochigi Prefecture, in search of a place for production that is rooted in a solid lifestyle, where he has since based his activities. In 1977, he opened the Mashiko Sankokan Museum (now the Shoji Hamada Memorial Mashiko Sankokan Museum) in his former residence to exhibit the objects he had collected as reference for his own work.