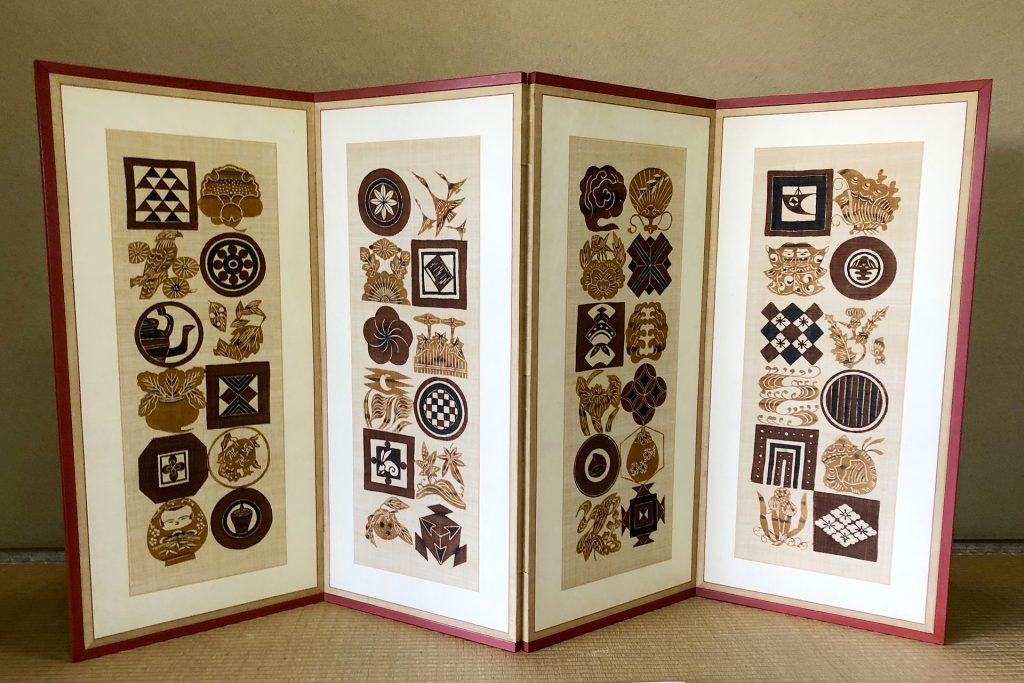 Serizawa Keisuke who is one of the artists who played a central leading role in the Mingei (folk art) movement and created stencil dyeing.In Rakurado-an, a large folding screen exhibited in the U.S., a stencil-dyed statue of the Holy Kannon, and rare collage panels will be exhibited seasonally.
Keisuke SERIZAWA(1895-1984)Dyeing artist /holder of important intangible cultural assets (living national treasure) Born in Shizuoka
Graduated from the design department of Tokyo Higher Technical School in 1916.In 1927 he was deeply impressed when he read Muneyoshi Yanagi's "The Way of the Craftsman," and the following year, he was strongly impressed by the beauty of Okinawan dyeing "Bingata" and decided to become a dyeing artist. Learning from Bingata and Japanese dyeing, he created the "kata-e dyeing=stencil print" technique, in which the entire process of designing, carving, and dyeing is carried out, and produced many works characterized by bright colors and clear patterns. At the request of Muneyoshi Yanagi, he created the binding for the magazine "Kogei" (Industrial Arts), which was first published in 1931, and became a full-fledged participant in the folk art movement as a dye artist.The Japan Folk Crafts Museum has a collection of about 200 works, including kimonos, obi-belts, folding screens, and noren (Japanese traditional curtains).In his hometown of Shizuoka, there is the Shizuoka City Serizawa Keisuke Art Museum, and in Sendai, Miyagi Prefecture, there is the Tohoku Fukushi University Serizawa Keisuke Arts and Craft Museum.