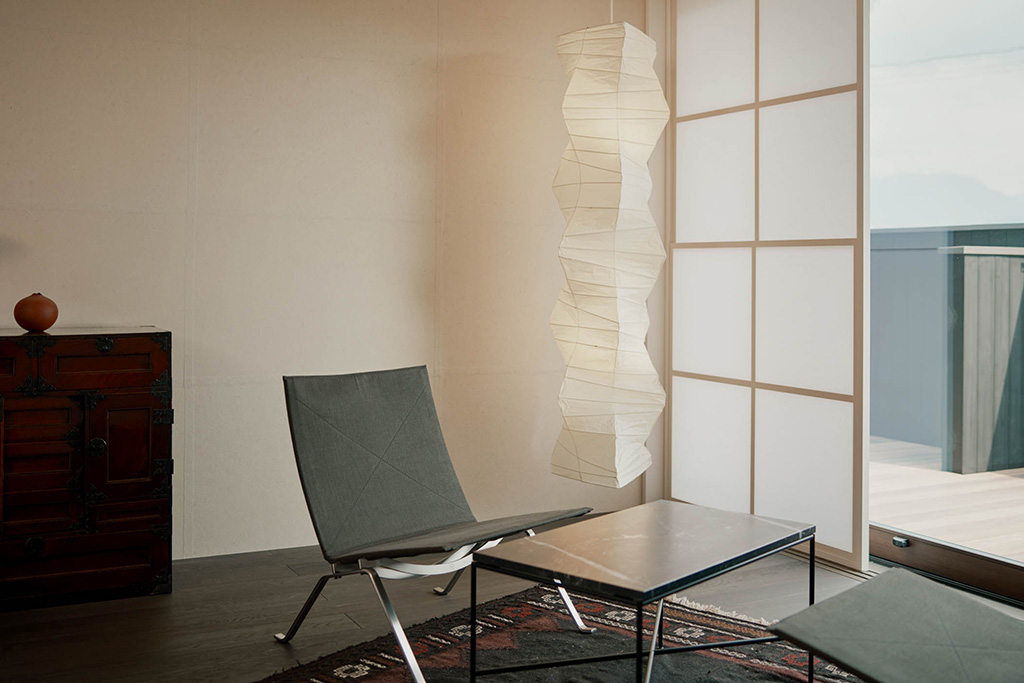 Isamu NOGUCHI (1904-1988)
American artist, landscape architect
Born to a Japanese father and an American mother, Isamu Noguchi is one of the most famous artists of the 20th century who developed a unique philosophy of sculpture while struggling with identity conflicts between East and West.
Activities ranged from environmental design of monuments, gardens and parks, and interior design of furniture and lighting to stage design.
In his 20s, Noguchi met the sculptor Constantin Brancusi and was decisively influenced by his vision. He spent his life pursuing the world created by abstract forms that are at one with nature.
Having experienced the tragedy of his parents' homeland becoming enemies of each other due to war, he has left behind works that express his strong wish for peace.
At Rakudoan, pendant lights from the "AKARI" series are placed in each guest room.