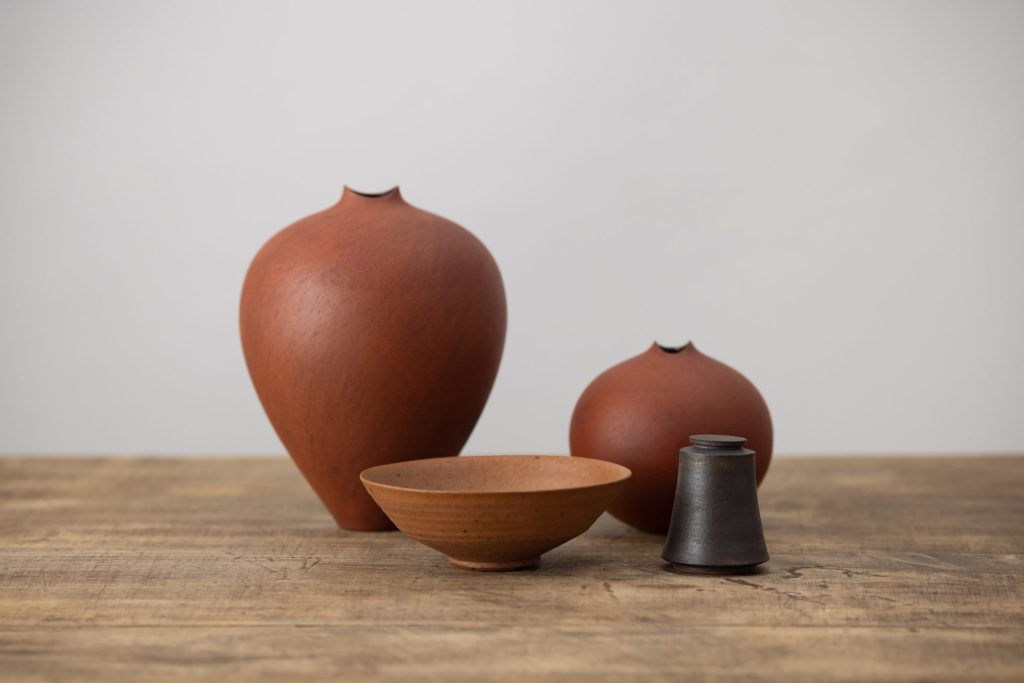 Tsukushi MORI
Born in Hokkaido, she learned pottery in Kanazawa then encountered the climate in Toyama, then Potter Tsukushi Mori chose there as a place to create her work.
Her impressive proportions of the "Fukuramu Aka" series, which might be said her masterpiece, are combined with hand-building, which cannot be expressed just by wheel. Combined with the unique coloring of the red clay with a thin coating of red iron oxide, it has a very primitive power, somewhat recalling ancient spell objects.
However, the shape of the line is very elegant, blending simple and refined in a perfect balance.