ジャスパー・モリソン
/ Jasper Morrison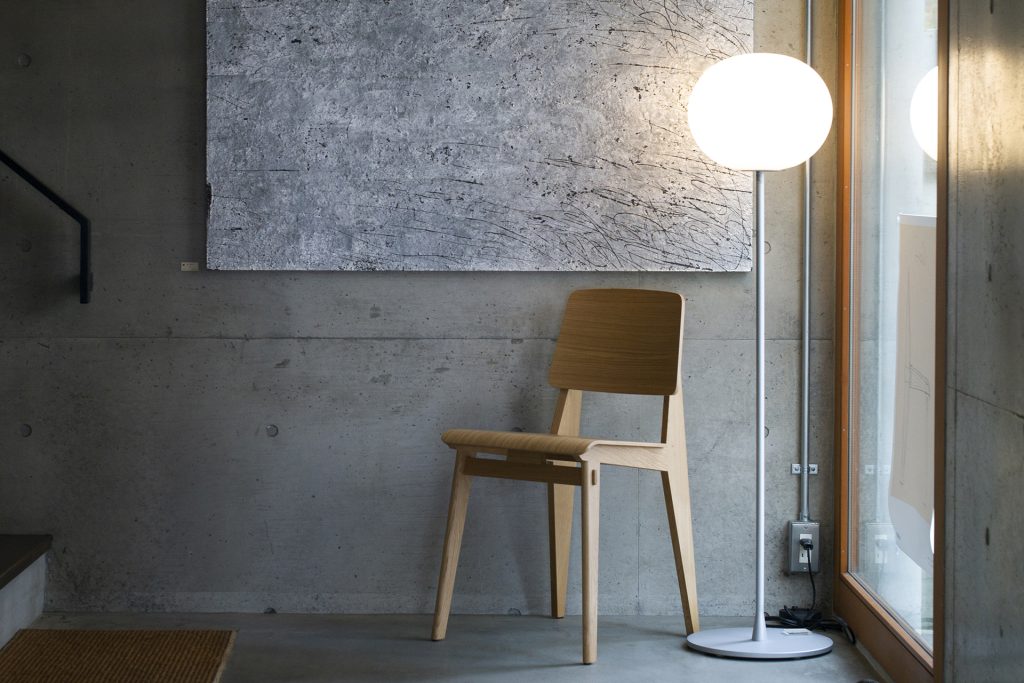 Jasper MORRISON
In Rakudoan, the lighting "GLO-BALL" designed by Jasper Morrison creates tender shadows in the lounge space, the traditional architecture in Toyama called "Wakunouchi".
Jasper MORRISON
Jasper MORRISON, born in 1959 in London. He studied furniture design at the Royal College of Art (RCA) in London and established his own studio, Office for Design, in London in 1986. Together with his close fellow, designer Naoto Fukasawa, they have developed their own design philosophy called "super-normal" as a term to define excellent design. He's still sought simple, practical designs that enrich our lives in the true meaning of the word.
The office "Jasper Morrison Ltd." is currently headquartered in London, with branches in Paris in 2002 and Tokyo in 2007. Its activities widen from interior design, kitchenware, lighting, and electrical appliances to public space design, and in recent years, it has expanded to fashion products such as wristwatches, watches, and shoes. Always exploring new fields, he provides designs for companies around the world, including Vitra, Flos, Cappellini, Magis, Alessi, MUJI, Maruni, JINS, and more.