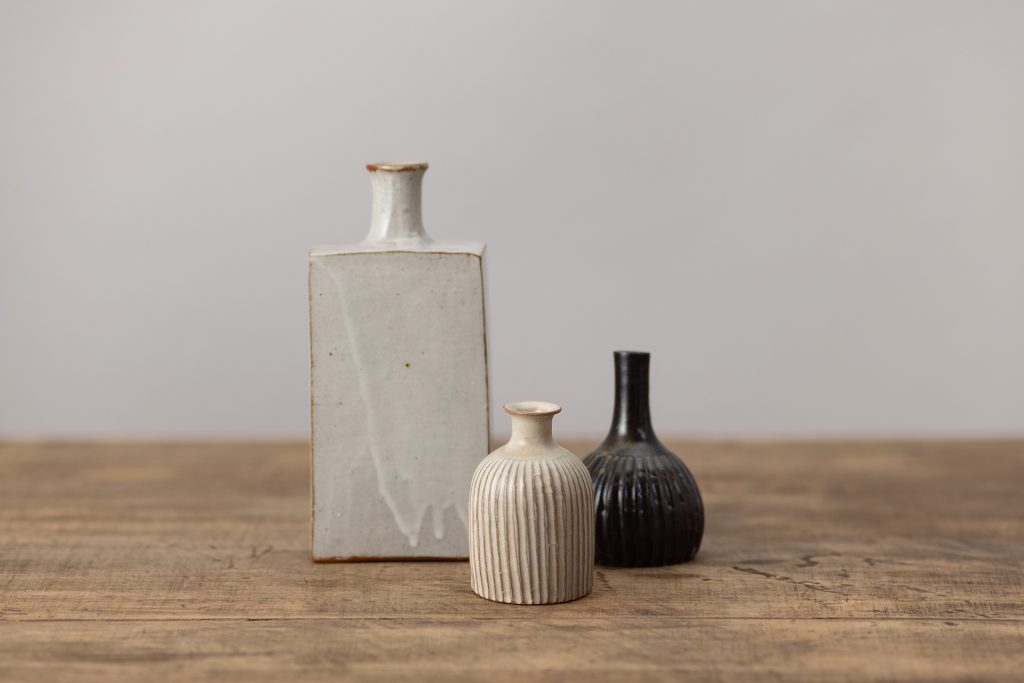 Kyungduk, KIM
He moved from Korea to Nanto City, Toyama Prefecture, more than 20 years ago. He combines the various ceramic techniques he learned in Korea during the Goryeo and Yi Dynasty periods with the local climate of Nanto, where he now lives.While respecting the techniques handed down by our Korean ancestors, such as powder blue sandware, white porcelain, and celadon, he strives to create "an expression that only he can create. At Rakuradoan, we had original vessels made for our guest rooms and restaurant, including a white porcelain moon jar (gekko), which is one of Kim's masterpieces.
Kyungduk, KIM (1970- )
Born in Chungcheongnam-do, Republic of Korea.Studied under his brother Kim Kyoung-sook, a potter, and worked as a potter's wheel in Icheon and Yeoju, Korea.Came to Japan in 1998 and built a kiln in Nanto City, Toyama Prefecture.In 2002, "Powder blue pottery with an abstract pattern" was presented to the official residence of the Speaker of the House of Representatives, Japan. 2004 -2014, he was invited to participate as an overseas artist at the Mungyeong International Ceramic Art Exhibition in Mungyeong, Republic of Korea. Currently, he is working daily to create his own unique style using local Nanto clay and clay from his hometown in Korea, while inheriting traditional Korean techniques.