ポール・ケアホルム
/ Poul Kjaerholm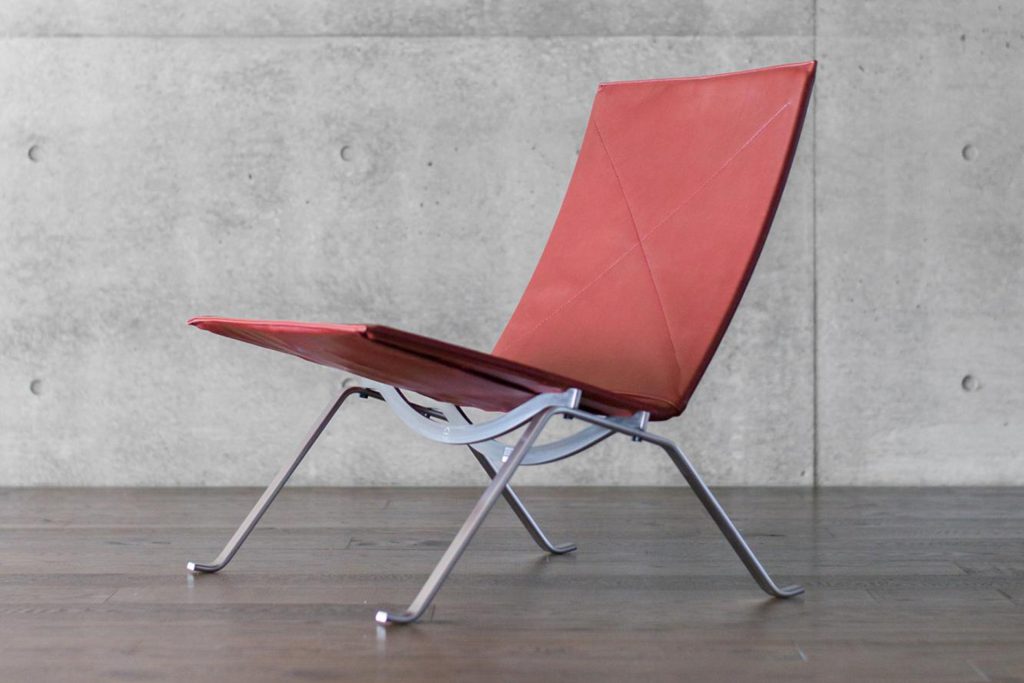 Poul KJÆRHOLM
A typical expression of Poul Kjærholm's modest and elegant style, the PK22 is in harmony with the tender space cocooned in Japanese washi paper in the "paper" room.
Poul KJÆRHOLM (1929-1980)
After completing his training as a furniture maker in 1948, Poul Kjærholm worked at Hans J. Wegner's office from 1950 to 1952, where he was highly evaluated from that time on.  At the same time, he studied furniture design at the Copenhagen Polytechnic School, and then worked for Fritz Hansen & Co. He designed a number of prototypes of chairs that received attention but never became a marketable product, and left the company after only one year. Wegner introduced Ejvind Kold Christiansen who worked for his office, also who was Poul's best friend. Kold was a skilled sales agent at the time who created "Saresco," a joint sales organization of five Wegner furniture makers, to promote Wegner's name to the masses. Immediately fascinated by Kjærholm's innovative designs, mixing different materials such as metal, wood, leather, and rattan, Kold got together with Kjærholm to commercialize his furniture. In 1956, E. Kold Christensen presented its first collection. Kold built his own production system according to Kjærholm's policy of non-compromising on quality.The process was to order craftsmen with specialized skills to produce individual parts or materials, which were then assembled and sold. In 1957, the PK22 chair won the Grand Prix at the Triennale di Milano, the most authoritative design award in the world of design at that time. Over the years, the relationship between Kold and Kjærholm continued until Kjærholm's death in 1980. After Kjærholm's death, the furniture manufacturing rights were transferred to Fritz Hansen, the company that first recognized Kjærholm's talent, and Koll passed away the same year, following in Kjærholm's footsteps. Thus, in 1982, Fritz Hansen took over the production and the sales of the "Kjærholm Collection" developed between 1951 to 1967, and today, further enhanced collections are produced and sold from Fritz Hansen.