Sankyo-son(dispersed settlement) Walk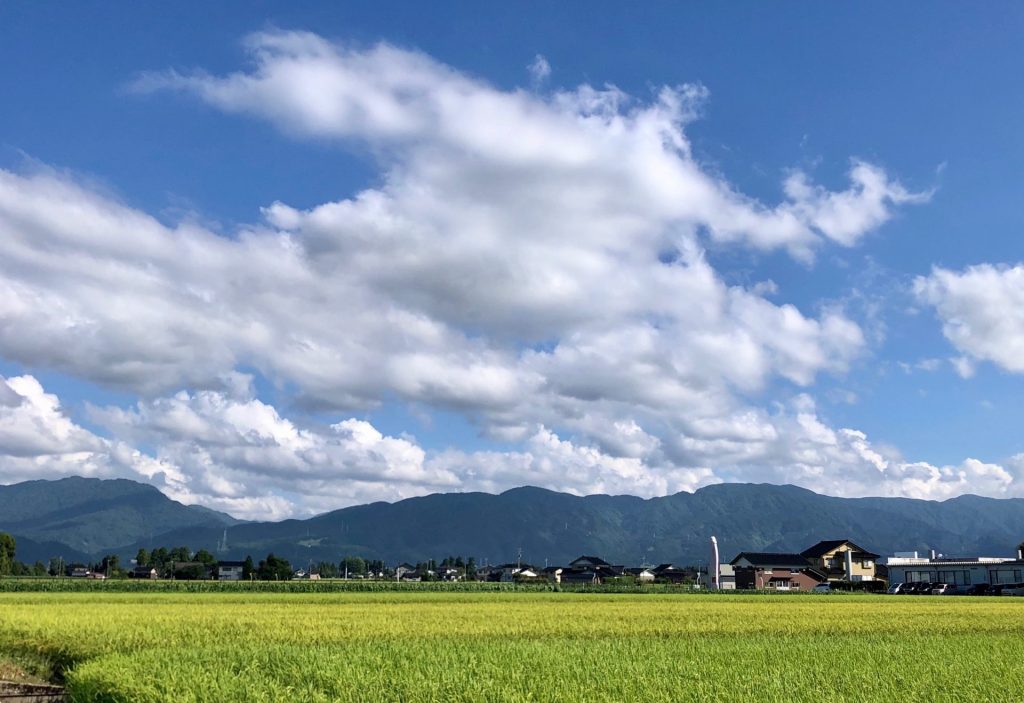 'Sankyo-son(the Dispersed Settlement)' Walk is included in all accommodation packages, with Rakudo-An staff guiding you through the beautiful surrounding landscape and traditional culture of the village. Please feel free to request the tour.
Nomurajima, the area where Rakudo-An is located, is a small village of 120 houses, yet it is home to a shrine built in the Heian period (1133), a Jodo Shinshu temple and a number of small shrines dedicated to Jizo and Shotoku Taishi statues. On a clear day, visitors can enjoy a walk in Sankyo-son, overlooking sacred mountains such as the Tateyama mountain range, Ushidake, Mt Yaotome, Hakamagoshi and Hakusan, and listening to the sound of water in the waterways.
Rakurado-An is involved in the conservation of Tonamino's dispersed settlement, which has been selected as one of the country's priority rural villages. 2% of the accommodation fee is donated to the village conservation charity.
For example, we support activities to maintain the Kainyo (house forest) and use its prunings for wood biomass power generation, and to make humus from fallen leaves in the Kainyo. In this way, we would like to contribute to carbon neutrality.
| | |
| --- | --- |
| Number of participants | 1 – 6 |
| Duration | 1 hour |
| Participation fee | Free of charge |
| Enrolment deadline | Day before |